TOPIC: Being Informed and Prepared for The Great Reset
Audio message available on a USB 2GB Drive is formatted exFAT for use on Windows and Mac devices. We are unable to provide support for all devices and would suggest that you check with device support for any steps on using a USB drive.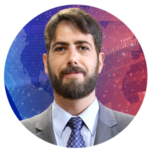 GUEST: Alex Newman
is the CEO of Liberty Sentinel Media, an award-winning international journalist, educator, author, and consultant. His work has been cited by governments and major media outlets around the world.
He is also a frequent speaker at conferences and churches across America and around the world, all together having reached tens of millions of people with the message of faith, family and freedom.
Alex is happily married and has five children. Along with his family, he currently splits his time between various places, including Europe and the United States.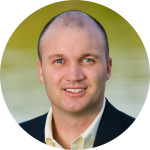 HOST: David Wheaton is the host of The Christian Worldview, a radio program that airs across the country with the mission "to sharpen the Biblical worldview of Christians and proclaim the good news of Jesus Christ." He is also the author of two books and a speaker.
David and his wife Brodie have one son and are grateful to God for His grace in saving them and being members of their local church.